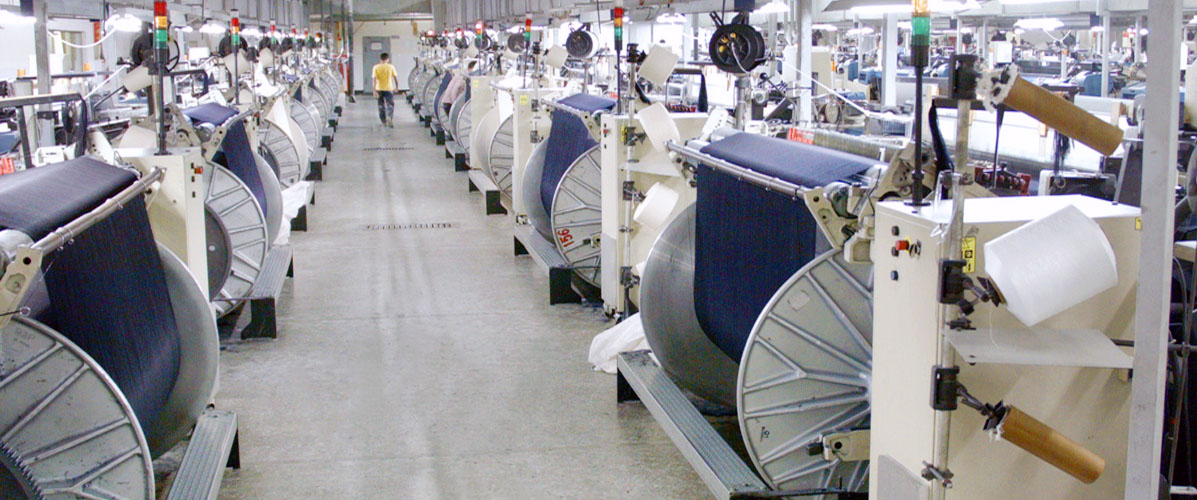 FEB TOUCH FASHION is vertical in Denim. It has an installed capacity of over 0.4 million meters per month. It is equipped with Picanol looms, Open-end Spinning, Flat Finishing, Mercerizing, Sucker Muller Slasher-dyers and Wet Finishing processes on Morisson machines. A remarkable Rope dying unit from Morison can produce high depth, pure indigo and other innovative shades adding value to the impressive product portfolio. FEB TOUCH FASHION  has a high tech finishing and mercerizing set up along with stenter and coated finishing to create premium finishes. FEB TOUCH FASHION produces its own yarns from its own spinning mill with capacity 4.4tons daily, with all stages of in-house capability,FEB TOUCH FASHION  becomes vertical in both Denim and Woven.
Presently we are using our own Denim fabric for GAP, JCPenney, KOHL'S, PVH, NEXT in their different products.
Ha-Meem produces yarns from it's own Spinning Mill with a capacity of 44 tons per day.